About us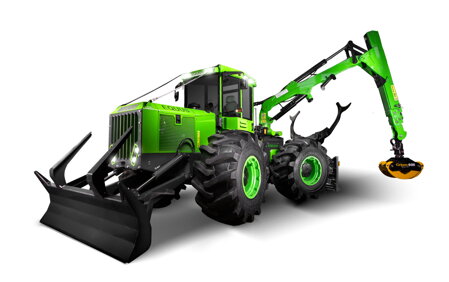 In the beginning, there was an idea to produce special forestry skidders that originated from our more than 12 years of experience with servicing forestry machinery. We responded to requirements of customers who demanded a forestry skidders with long service life, easy maintenance and parameters comparable to world class machines. And all that should be completed by an affordable price. We are proud that we were fully successful in achieving this goal and that is how the EQUUS 175N wheeled forestry machine has been developed.
First prototypes of skidders were produced in 2014 and 2015. A year later, more than 30 machines were produced and sold. Today, we produce 4 machines per month and we have already sold more than 130 vehicles. Our machines are operated not only in Slovakia, but in other countries too. At present, we have our satisfied customers in Czechia, Hungary, Poland, Slovenia, Romania, Germany, Austria, Switzerland or Australia. Other skidders are expected in France, Belgium and other countries.
Our company started with four employees. At present, we employ more than 42 employees of different professions. As one of few companies, we use the highest share of our own components in the machine (frames, cabin, reel and hydraulic arm), which allows us not only to control the quality parameters throughout the production process, but also to flexibly respond to new market demands, to develop and implement own innovative solutions and, last but not least, to maintain an affordable price for the final product.
We are proud that our machines can be labeled "Made in Slovakia".