Upcoming events and exhibitions:
EQUUS – Your Partner for the Forest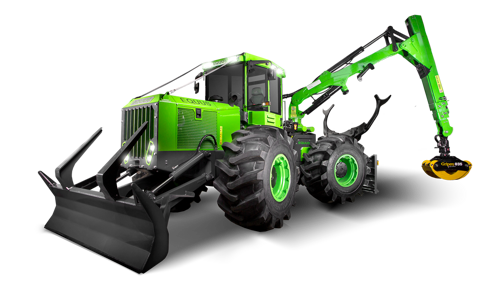 Meet EQUUS, the most efficient forestry tractor in its category! Its main attributes are robustness and high working efficiency together with its rate of return. The tractor is easy to operate and complies with the most demanding criteria of today's customers. It is equipped with an up-to-date hydrostat and a perfect cooling system. This heavy duty forestry machine is capable of driving on roads to distances exceeding 100 km in a speed of 40 km per hour. The lowest centre of gravity in its class makes this machine a perfect choice for work in the most demanding terrain.
We are among the first manufacturers who use the state-of-the-art STAGE V class combustion engines (CUMMINS B4.5 and VOLVO Penta). We have increased the transmission efficiency and improved the logic of the entire tractor, resulting in an overall savings of 20–30 % of fuel per 1 cubic meter of timber produced. This means savings in terms of fuel and lower emissions, as well as longer useful life, and better price to work ratio. Last but not least, it means a higher profit per one cubic meter and therefore the highest added value for the user!
Do you need a tractor that can handle, cut and transport wood in bulk, in demanding terrain and in short periods of time? Select the version best fitting your needs from our offer of EQUUS tractors. Create own specification based on your needs and equip your dream machine with the accessories you need! ツ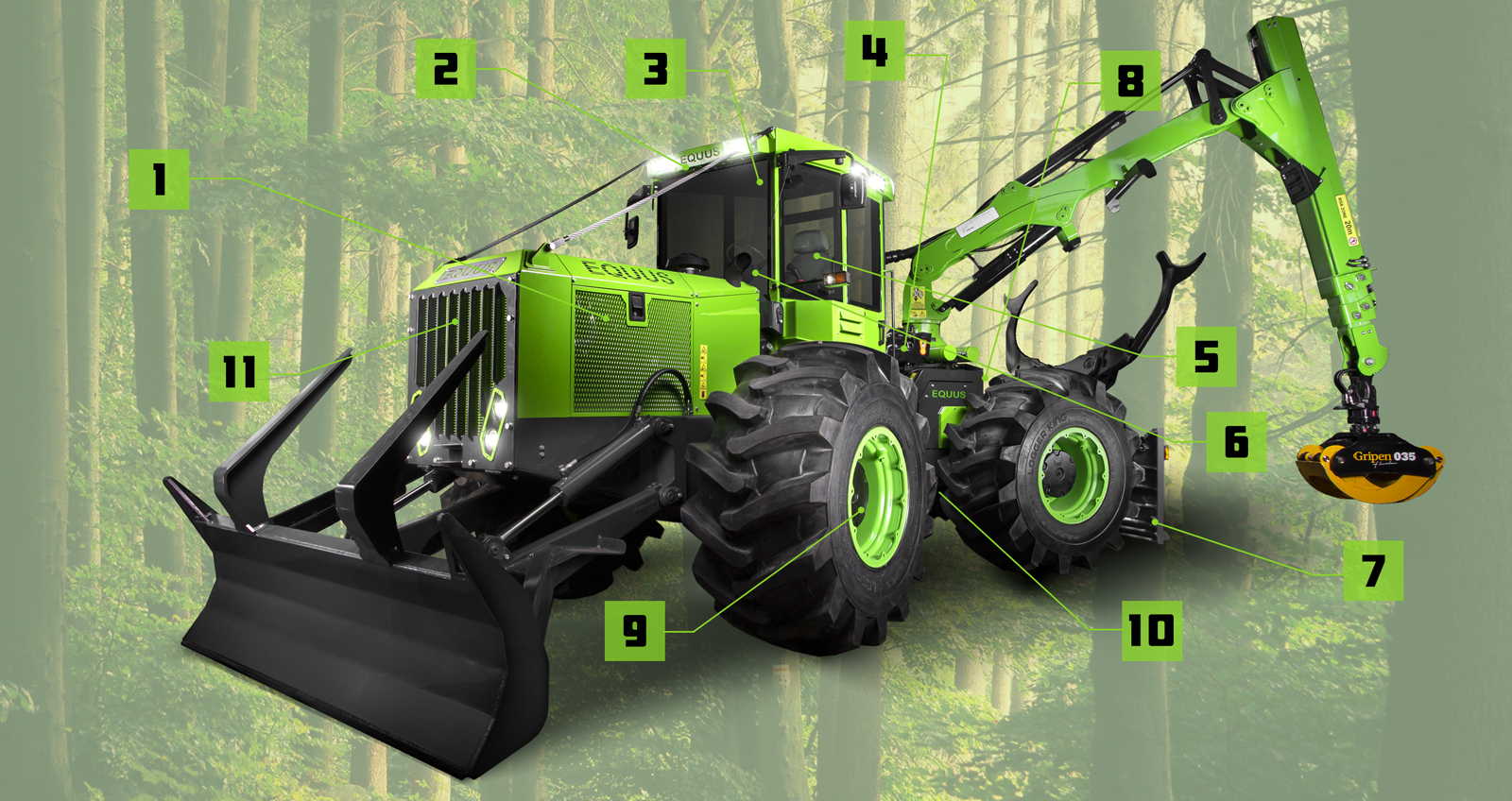 EQUUS 2023 production programme